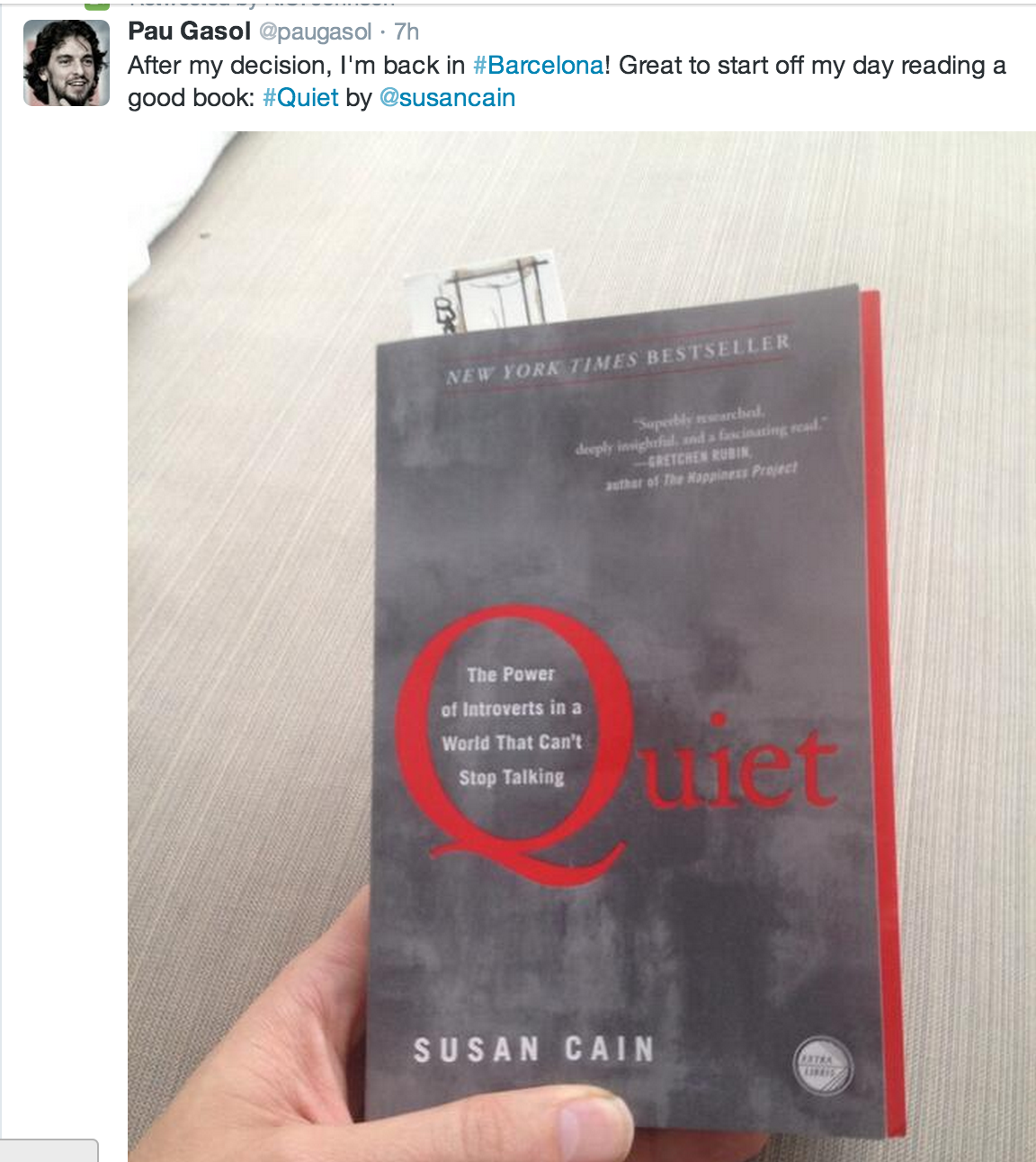 RIV:   Quick takes:
Gasol Chi: Love it. Sounds like it will be maybe 3 years at around 21. That's a steal, and if he's healthy, his game should age well.
Mirotic: 3/17. Good stuff. Could be a redshirt year. I have a feeling the Bulls will sign some shmuck ancient big man, and that guy will get more minutes than mirotic this year.
Hinrich 2/ 5.6: It's a little high, I don't have a good feeling about his productivity the second year. Bulls' priority now should be signing the best 3rd point guard they can for the vet's minimum.
Augustin 2/6 Det: Good signing, good value.
Deng 2/20 Miami: A steal for Miami. Riley did an unbelievable job post-lebron. I guess I know now why Riley went to visit Deng last weekend. I guarantee Deng got offers that were longer in length and average salary. fyi, i bet it's 2 years because everyone wants to make sure they have cap room in 2016, the year Durant is a free agent.
Chalmers / Birdman Miami: Good job again by Riley. Good to keep as much of the core after losing Lebron. I think Miami can really contend in the East.
Hayward 5/63 Utah: Extreme overpay. But then again, what else is Utah going to do with their money?
Paul Pierce 2/10 wizards: This seems really weird. Is Brooklyn finally getting some fiscal sanity? I don't see him fitting in well with the Wiz team, but you never know
Nick Young 4/21.5 lakers / Jordan Hill 2 / 18: Wow. With the Hill contract, they probably had to pay a premium to get him on a 2-year salary, to keep their cap space open in 2016 (see above). Lakers lineup will be something like Lin / Kobe / Young / Randle / Hill. I predict 35 wins and kobe killing someone.
FRED:  I am so pumped on Gasol, especially since he turned down quite a bit to play in Chi. I think he will be good for Mirotic too…show him how to be a pro.
After all I've seen of McBuckets so far in the summer league, he's a clear 3.   It's up to Thibs to give him the minutes.
RIV:  One more, really interesting what Houston did, signing Ariza for 4/32 and letting Parsons go to Dallas for 3/46. Also, why did Houston trade Lin to LA, having to give the Lakers a first round pick in the process, if it ended up they didn't need that money anyway (I believe the Asik trade gave them enough money to sign Ariza). Sheer conjecture here, but it makes me wonder if Bosh told Houston he was coming, then Houston made the Lin deal, then Bosh backed out. I can't think of any other reason Houston would give up a first rounder in that deal when it turns out they didn't need to make it. Plus now they're light at point guard. But who knows, maybe they have something else up their sleeve.
RICK:  I don't understand the exuberance for Gasol. It's a fine pick up, but he's 34. His game has already aged. We also really need experienced perimeter players who can drive. Like a real shooting guard. If Rose comes back as a fraction of the player he was when healthy, the Bulls might barely make it out of first round and have no chance of winning the conference. I think Gasol is a better pick up if we expect Rose to continue where he left off before the ACL injury. I'm not optimistic and will be happy to be wrong. Maybe that's the chance you take, and maybe I'm ultimately convincing myself about Gasol. There's no real downside because there are no alternatives.
RIV:  True, I think the basic point is there were no good alternatives at shooting guard right now, so get the best player available. The other option probably would have been to use their money to sign lance stephenson instead of Gasol and Mirotic, and I wouldn't do that.
On the bright side, the bulls actually got a big name free agent to sign with them for once, and he actually took less money to come to the bulls.   And Rick, How can you not like a guy who tweets this!
FRED:    I've watched about 24 straight hours of ESPN here at the hospital after tonsil removal surgery this week.  A ton of NBA stuff. Only Isola & Brossard have the Bulls as the Number 1 team in the East.
Assuming Rose is healthy, which you must considering he's playing for Team USA, who exactly is going to beat the Bulls? Every team in the East is worse outside of Clev, unless you think Washington upgraded w/ a Geriatric Pierce over Ariza (I don't)
RIV:  The Bulls would be my favorite, but I would not be shocked if Miami wins the east. That would require wade being healthy. Nobody talks about Brooklyn either. They made what I believe to be a major upgrade at coach, Brook Lopez will be back, and I don't think they'll miss Paul Pierce – they still have Kirilenko and Alan Anderson at small forward. And I don't know what to think of Toronto, was last year a fluke or are they for real?  Mia, chi, Ind, bkn, was, cle, or tor could win the east.
Let's talk about Cleveland. I think their biggest problem is that Irving and Varejao are injury prone. I think Varrjao has missed more games than he's played the last 5 years. And Andrew Wiggins will probably not contribute much this year. They need to find a few veterans at the min who can contribute.
Everybody thinks the Knicks will be much better. Why, because Melo signed a new contract? He's still the same player. Who's their second best player? Calderon? I like him, but not as my second best player. And they're very thin at center. The 7 teams mentioned above as well as Char and Atl should be better than NYK.
RICK:  When I think about it, the Bulls are very likely the best team in the East. The team has definitely gotten better. But something nags at the back of my brain and tells me not to keep my hopes up.
FRED:  I didn't realize McRoberts was such a good passer. The more I hear about him, the more I realize that Riv may be right on w/ the Miami prediction. If Wade loses 20 pounds, and Bosh flourishes in the new role, and Napier is the ROY, they could be something. Losing McRoberts is a huge loss for CHA, and Marvin Williams shouldn't be in the NBA.
All this talk about the Bulls not being able to attract FA's is ridiculous. They were able to sign Boozer & now Gasol. Who have the Lakers signed w/ max space to do it?
RIV:  I'm surprised Chalmers got so much money, 2 years, 8.3 mil.  Miami has 3 point guards now.
I agree with you about wade being overweight. I thought he looked a little thick last year. And there were so many times he was lazy on defense, maybe it was from bring out of shape.
Cleve signed Mike Miller and James Jones. Lebron is getting the band back together! I always liked James Jones, wondered why he didn't get more PT in Miami.
FRED:   I totally disagree w/ Doug here. I am curious whose side you fall on?
ChicagoNow : http://www.chicagonow.com/chicago-bulls-confidential/2014/07/lance-stephenson-goes-cheap-rodney-stuckey-replaces-him-i-understand-but-mourn-the-loss-of-both/
On a totally unrelated note, Ernie Ells, Hole 1 at the British Open, 3-putts from 1 foot.  Whoa:    http://m.golf.com/1005552/watch-ernie-els-three-putts-from-one-foot/
RIV:  Some of his math is fuzzy.  If we signed Lance, how were we going to also sign Mirotic? Lance cost more than Gasol.
Also, I don't care about the summer of 16. Everyone's getting cap space for the summer of 16. The time to win is now; there should be no sacrifices made now in exchange for cap room in the summer of 16. Damn you summer of 16!
The real question is probably would you rather have Gasol than Deng. If they had simply kept Deng, they could have re-signed him, then used the mid-level to sign Mirotic, and they could have simply re-signed Hinrich without using an exception.
I'd rather have Gasol than Deng.